3v3 Kick Hunger Soccer Tournament - December 13
Posted on 11/12/2015 at 7:45pm
FSCI is proud to partner with the Fredericksburg Area Food Bank for the first annual FSCI 3v3 Kick Hunger Soccer Tournament. This event is open to everyone in the area. The 3v3 format allows the players to be more involved in the game and to maximize touches on the ball. A portion of the proceeds from this event go directly to the Fredericksburg Area Foodbank. Click on the link below for more details.

http://www.fredericksburgsoccer.org/tournaments/kickhunger/

2016 TRAVEL SOCCER TRYOUTS - REGISTER TODAY
Posted on 10/31/2015 at 1:15pm
Tryout information for our travel soccer program for our winter 2016 and spring 2016 travel seasons is now available. FSCI has the top coaches in the area, the most player benefits, and the most affordable program. Register today !


Tryout Registration and Schedule

Coaching Staff

Our Fees and Why They are Affordable



FSCI - NSCAA EDUCATION PARTNER
Posted on 9/2/2015 at 8:45pm
FSCI is now an NSCAA education partner. The NSCAA states "National Soccer Coaches Association of America welcomes Members of Fredericksburg Soccer Club to the largest coaching organization in the world. NSCAA Diploma Courses provide exceptional low cost learning opportunities at the convenience of the participant."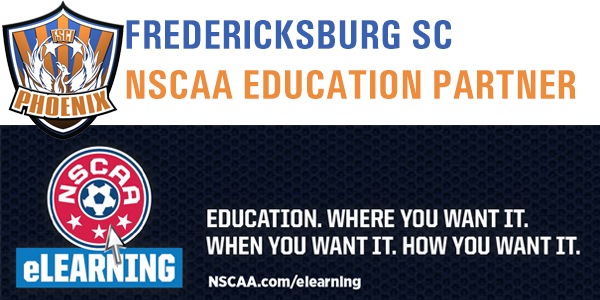 FSCI Accepted into WAGS
Posted on 6/18/2015 at 11:20pm
FSCI has been accepted into WAGS starting with the Fall 2015 season. WAGS announced this on Thursday June 18 at 9pm. More details to come soon.

WAGS Website

FSCI Accepted into NCSL
Posted on 5/4/2015 at 11:20pm
FSCI has been accepted into NCSL starting with the Fall 2015 season. NCSL announced this on Monday May 4 at 830pm. More details to come soon.

NCSL Website